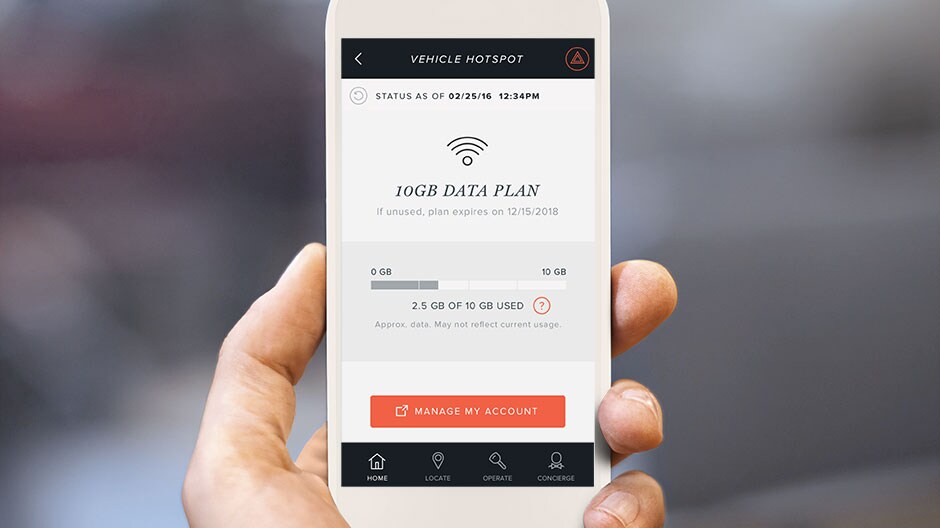 Wi-Fi Hotspot is the latest innovation coming to every 2018 Lincoln model, except the Lincoln MKT. 
The Wi-Fi Hotspot adds entertainment and productivity over the embedded modem or Lincoln Connect alone. In addition to remote start, lock, unlock and schedule remote start, the Hotspot allows for...
Streaming music or a movie
Access to your favorite apps on smartphone or tablet
Handheld gaming devices
Lincoln Play (Rear-Seat Entertainment System)
Connecting to social media
Business on the go
Benefits -
4G LTE Wireless connectivity
Built-in vehicle connectivity provides a powerful antenna with coverage in remote areas
Offers convenient, affordable wireless connectivity
Provides connection for up to 10 devices at a time
Maintains connection for up to 50 feet from the vehicle
Our Lincoln of Troy clients will receive a complimentary 3-month/3 GB data subscription with the option of purchasing additional data through our AT&T partner.
Available 2018 Models Include -
Lincoln MKC
Lincoln MKX
Lincoln MKZ and Hybrid
Lincoln Continental
Lincoln Navigator
How to Sign Up and Start via Lincoln Way App
Tap the orange Vehicle Hotspot button and follow the steps to sign up for the free trial, set up a data plan, and continue the process.
A link to AT&T is provided within Lincoln Way App to activate the trial period.
How to Sign Up and Start via SYNC 3 Touchscreen
Select Settings > Wi-Fi & Hotspot > Vehicle Hotspot.
Ensure the Wi-Fi Hotspot is turned on with the toggle in the right position (some vehicles will be released from the factory with the Wi-Fi turned off)
Select Settings and View Password
Use Wi-Fi enabled device to connect the vehicle's network (SSID)
After connecting to the vehicle's network, open the web browser and connect to lincoln.com in order to be redirected to AT&T's website for trial plan activation
To activate or subscribe for more data, 
click here
. Message and data rates may apply.