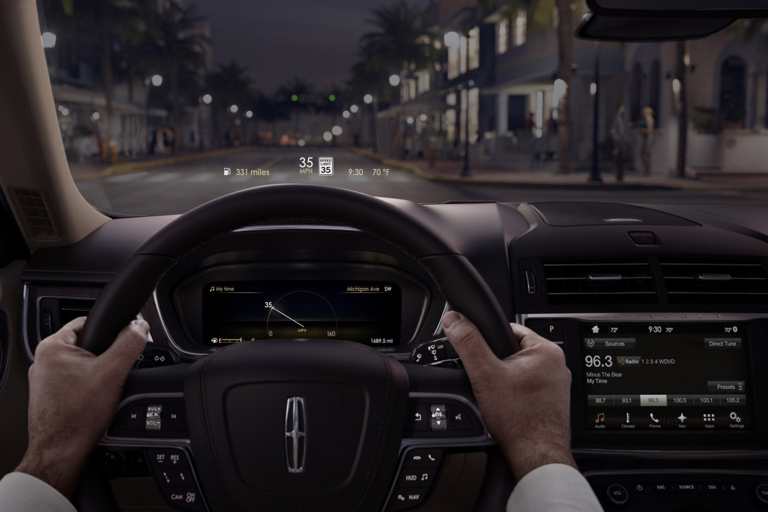 Head Up Display
The available Head-Up Display debuts this spring on 2017 Lincoln Continental and on the all-new 2018 Lincoln Navigator when it arrives later this year. The Lincoln Head-Up Display leapfrogs the competition with its technology, size and brightness.
The Head-Up Display in the all-new 2018 Lincoln Navigator has the 
brightest display and biggest display size in its class
.
Equally important, Lincoln is the 
first manufacturer
to use DLP (Digital Light Projection) technology
 - the same technology used in digital movie theaters - in its Head-Up Display. DLP technology allows the display to be visible in more ambient lighting conditions than its competitors, even while wearing polarized sunglasses.